Sample less,
discover more
MindBridge is the world's leading financial risk discovery and anomaly detection platform with proven AI and advanced analytics designed to fit into your audit methodology.
Strengthen audit confidence and risk assessment compliance
Having sight into riskier transactions and data anomalies allows your team to focus their efforts where it matters most. MindBridge heightens your compliance with risk assessment standards by complementing your existing audit methodologies.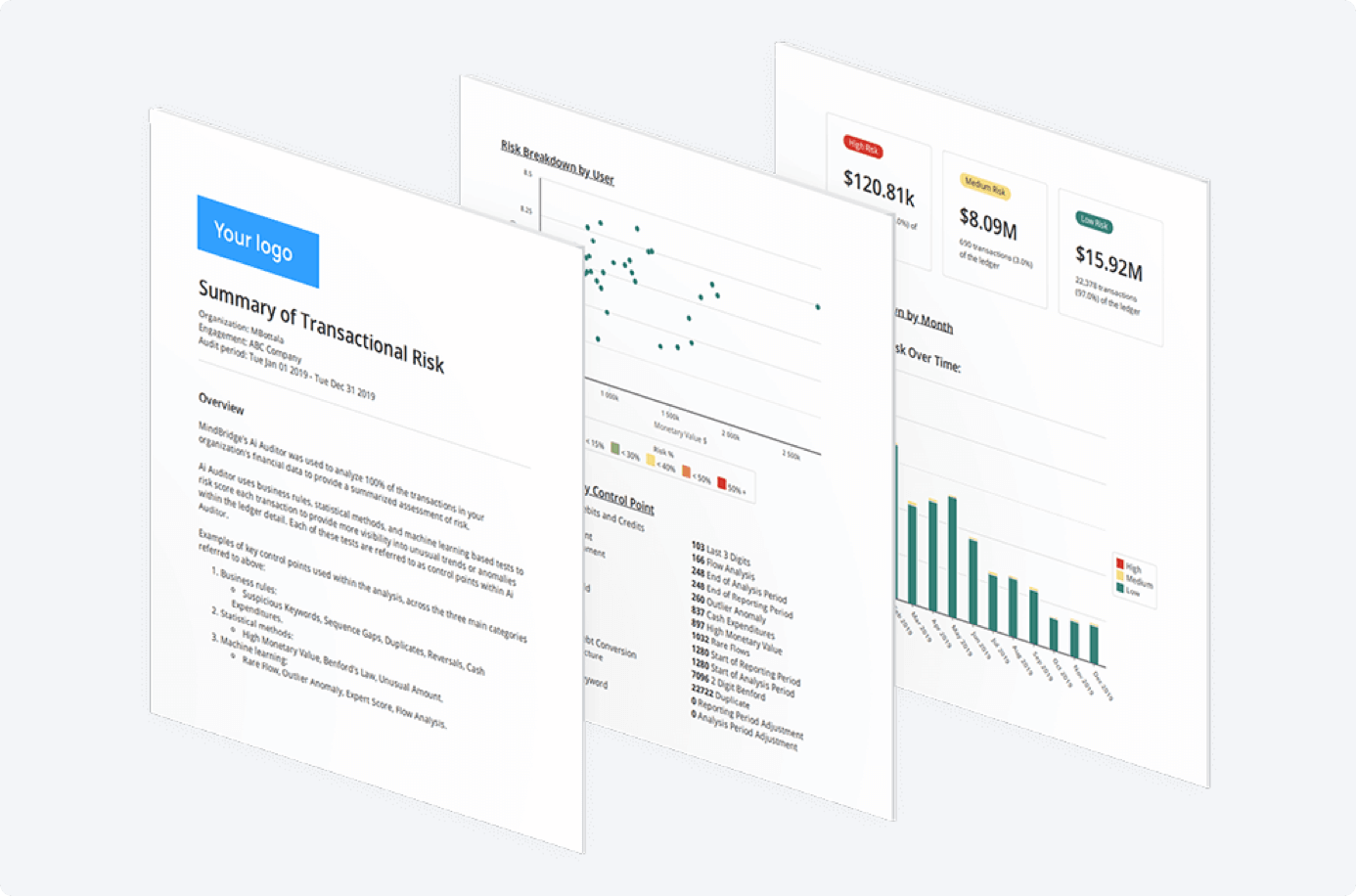 Deepen relationships with clients to level up your firm
MindBridge assists with improved performance allowing auditors to engage in data-driven procedures, and enhanced risk identification and assessment. These advantages put a firm in a winning position against competitors, and unlock the insights needed to focus on better audit quality.
Join
thousands

of auditors that trust MindBridge
From the ways we operate our company to how we build our software, security is at the core of everything we do. When you partner with MindBridge, you retain control and ownership over your data and our teams work hard every day to ensure your data is protected.