Your path to success with MindBridge
Our adoption process helps you move from the initial onboarding stages through to company-wide adoption and beyond.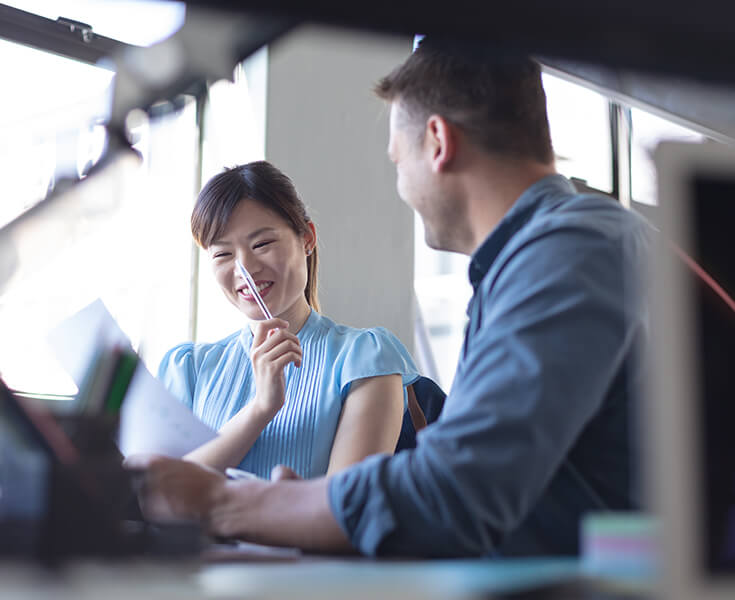 From onboarding to experiencing the value of AI
At every step, our team will be on hand to share knowledge and offer guidance on how to reach your objectives faster and get the most value from your investment.
STEP ONE
Kick-off and onboarding

Working with a Customer Success Manager (CSM), you'll get set up to deploy and use MindBridge. Together, we'll discuss the specifics of your organization and help you build an action plan.
STEP TWO
Introductory training


Your CSM will help design an education plan that directs you to the most valuable training resources in MindBridge Academy. From there, you can learn best practices and explore the ins and outs of the platform at your own pace.
STEP THREE
Initial data ingestion


For your first engagement, our team will help you import your client data into MindBridge. We'll also set up any custom filters that will be valuable to your specific project and objectives.
STEP FOUR
First engagement success


Now you're ready to get your hands on the platform. With support from your CSM, you'll begin diving into the financial data and get a first-hand look at all the insights derived from MindBridge.
STEP FIVE
Next-level strategy


With a successful engagement behind you, you're ready to think about what's next. You'll regroup with your CSM and plan the next steps for broader adoption and enablement.
Going further with MindBridge
Getting the most value from the MindBridge platform requires a long-term plan. But it's not one you need to navigate alone. Through our MindBridge Edge customer success program, you'll get access to various training and support resources including a CSM. With their ongoing assistance, you can address challenges or questions, enhance system performance, and pave the way for a smoother adoption of MindBridge across your organization.
Execute data and change strategies
Success with MindBridge hinges on strong leadership and a solid data strategy. Work with us to foster buy-in from top-level executives and design a data strategy that works for your business, clients, and processes.
Facilitate AI-enriched methodology
Building a data-driven audit approach with new tools isn't always straightforward. Connect your quality control team with our internal CPAs to explore leading practices and better understand where you can embed AI technology into your processes.
Achieve firm-wide enablement
From ongoing learning and communication to detailed protocols and user guides, there's a lot to consider in becoming tech-centric. Lean on our team for help in empowering your firm with AI.
Explore what MindBridge can do for you
Talk to an expert to learn more